Lidiya Lemma, REALTOR®
Austin Metro Area Expert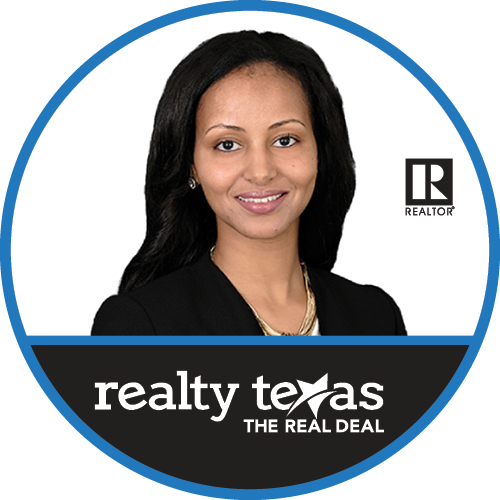 Lidiya Lemma
2 Years Experience
5 Transactions Closed
Lidiya Lemma is originally from Ethiopia and moved to Austin, TX 15 years ago with her parents and two siblings to pursue a new life. Prior to her career as a Real Estate Agent, she successfully owned and operated a Hair Salon business in Central Austin. With a strong background in running her own business and a passion for assisting others, Lidiya seamlessly transitioned into the real estate industry. She understands the significance of finding the perfect home and its impact on one's quality of life. As a dedicated Real Estate Agent, Lidiya prioritizes her clients' goals, preferences, and budget. Her ability to connect with individuals from diverse backgrounds, combined with her fluency in English and Amharic, enables effective communication throughout the real estate journey. Beyond her professional pursuits, Lidiya actively volunteers with local organizations that support immigrant families and promote cultural diversity. In her leisure time, she enjoys exploring Austin's vibrant culinary scene, immersing herself in the arts, and cherishing moments with loved ones. Lidiya's expertise, commitment, and genuine care for her clients make her a trusted partner in achieving their real estate dreams. Allow her to exceed your expectations and help you find your perfect home.
As a Texas REALTOR®, my mission is defined by more than transactions. Anchored in fiduciary responsibility and trust, I am committed to building enduring relationships on transparency and mutual respect. Through expert negotiation, I ensure that your needs are not just recognized, but championed. My focus is unwavering: to deliver results that align with your unique objectives, placing your interests at the heart of every decision. To me, real estate isn't just a profession—it's a lifelong pledge to advocate for and advance your success.
REALTOR®
REALTOR® is a federally registered collective membership mark which identifies a real estate professional who is a member of the NATIONAL ASSOCIATION OF REALTORS® and subscribes to its strict Code of Ethics.
Agent MLS Subscriptions
MLS Code
MLS Name
Association
Agent Name
Status
Austin Board of REALTORS®
Bastrop County Board of REALTORS®
Fort Hood Area Association of REALTORS®
Four Rivers Association of REALTORS®
Temple-Belton Board of REALTORS®
Victoria Area Association of REALTORS®
Williamson County Association of REALTORS®
Additional Details
Real estate agent
Austin homes for sale
Property listings
Real estate market trends
Austin neighborhoods
Property investments
Home selling strategies
Real estate services
Austin real estate expert
Home buying tips